Jocelyn Trepte took some photos with her cell phone during the BRCS events in June.

I used the GPS information in those photos to locate several large pieces of flood debris
and on July 25 and July 26 we went out and found all of them plus several others and removed
them as well as 36 pieces of lumber that we had to abandon on the river bank last year.

Here's the report about the Bench that I took out of the river yesterday.

Today was a gorgeous day, which helped and we had a great crew of 7 all in solo canoes which
was pivotal to a successful outcome. The river was normal level which helped us, too.
Andrew Adams ran our shuttle but couldn't paddle today.

David Fred programmed the BRCS Handheld GPS and the locations were "dead on."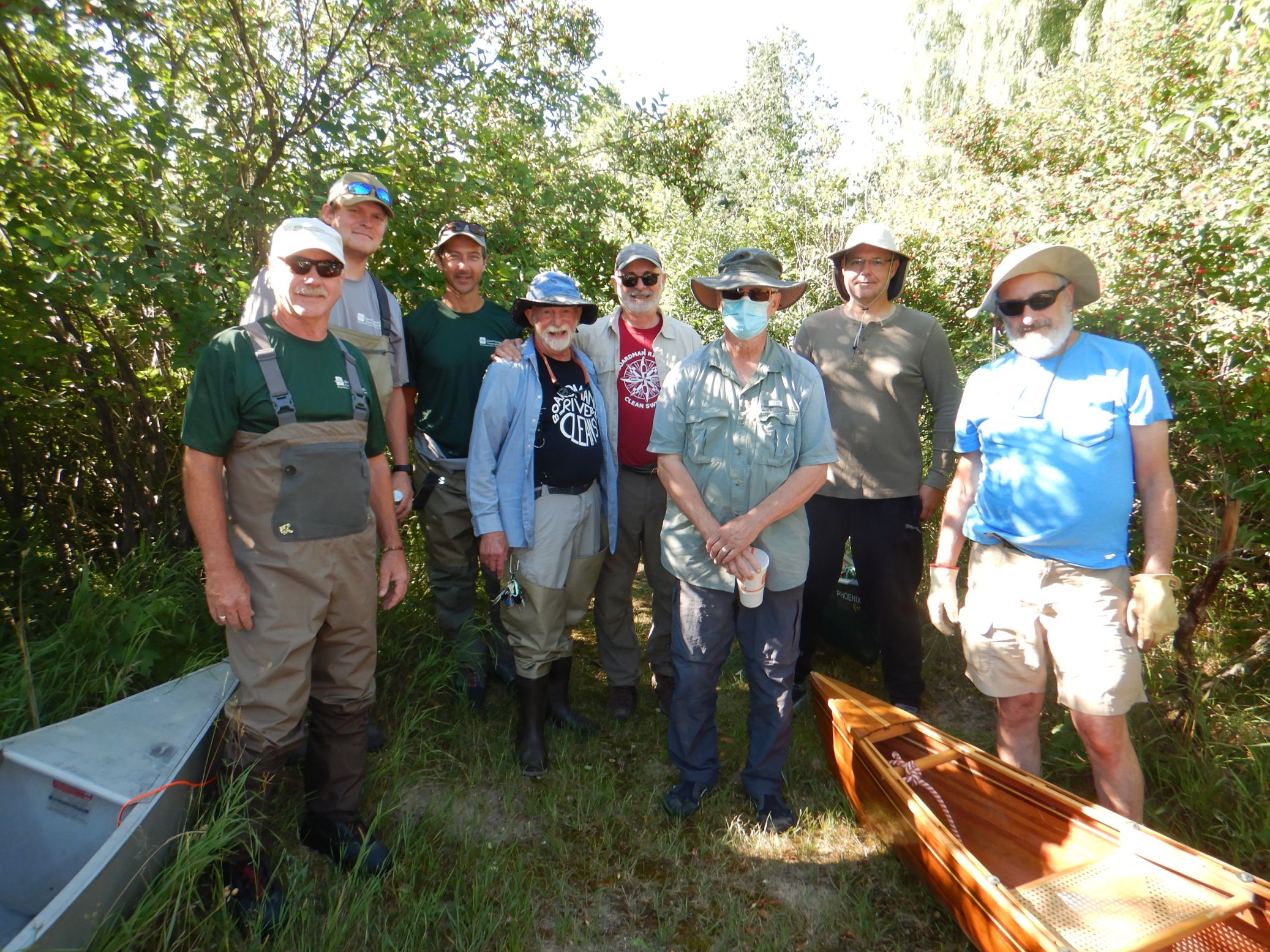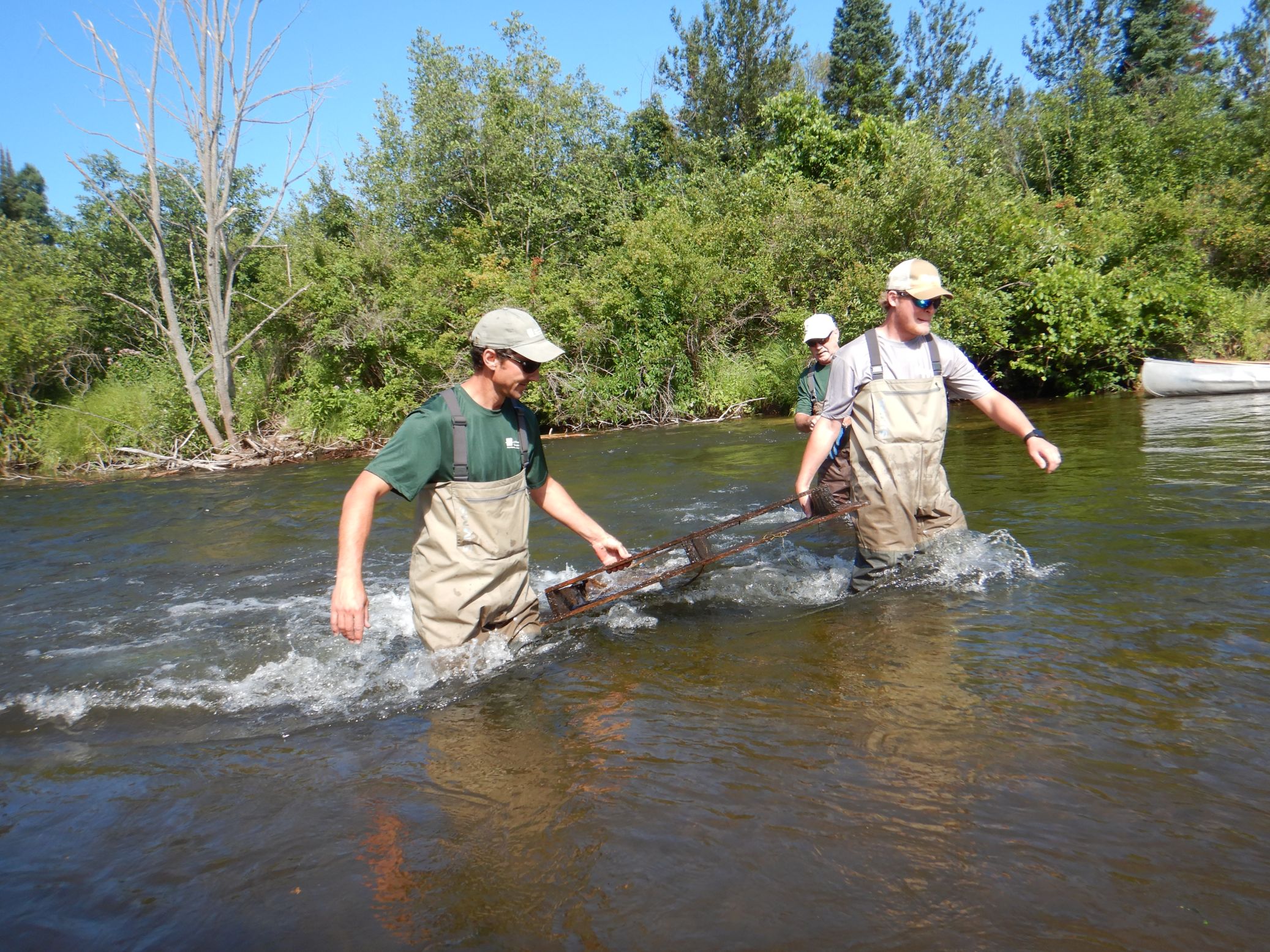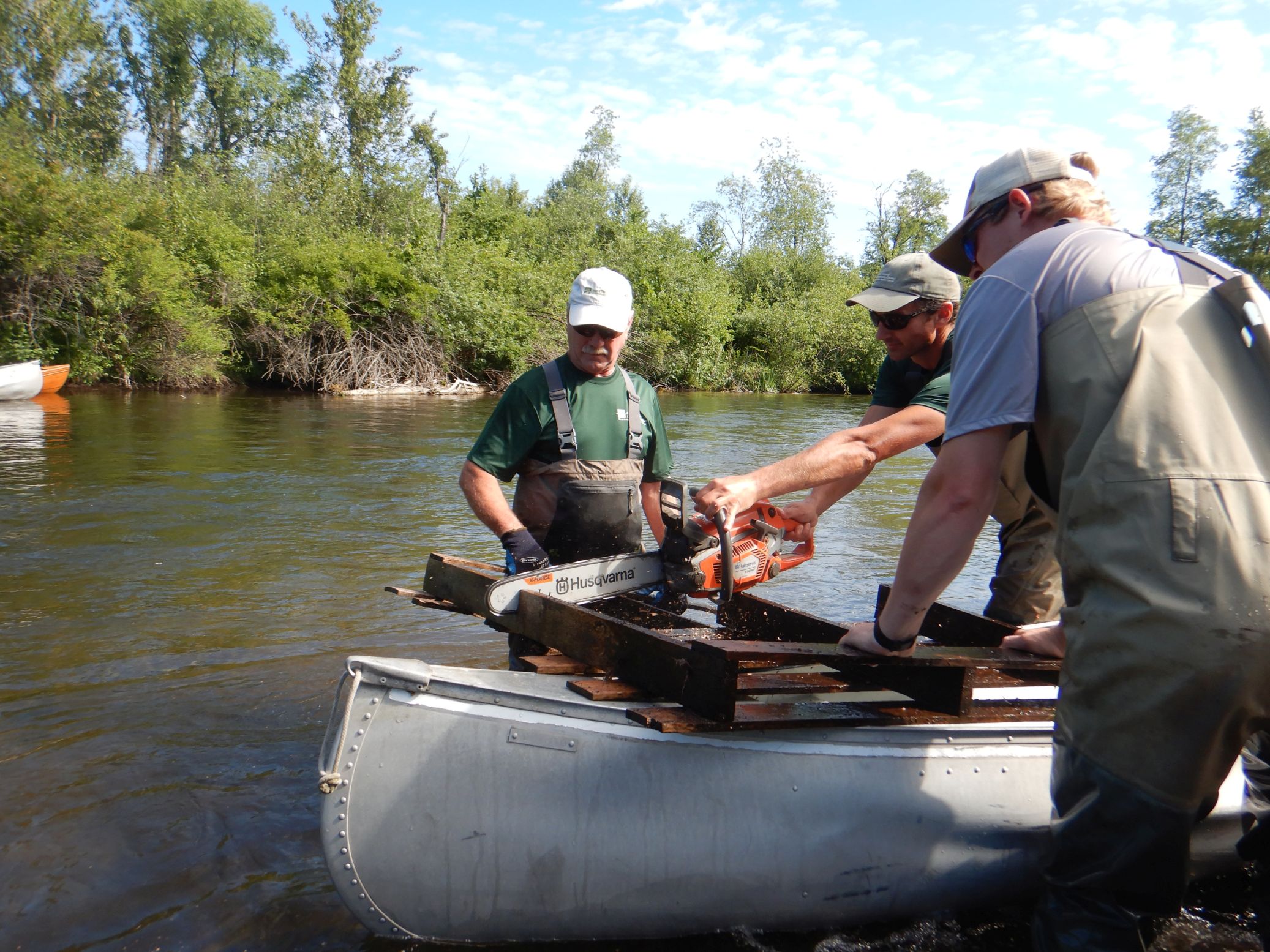 Luke wins the prize for the most lumber in a canoe at one time.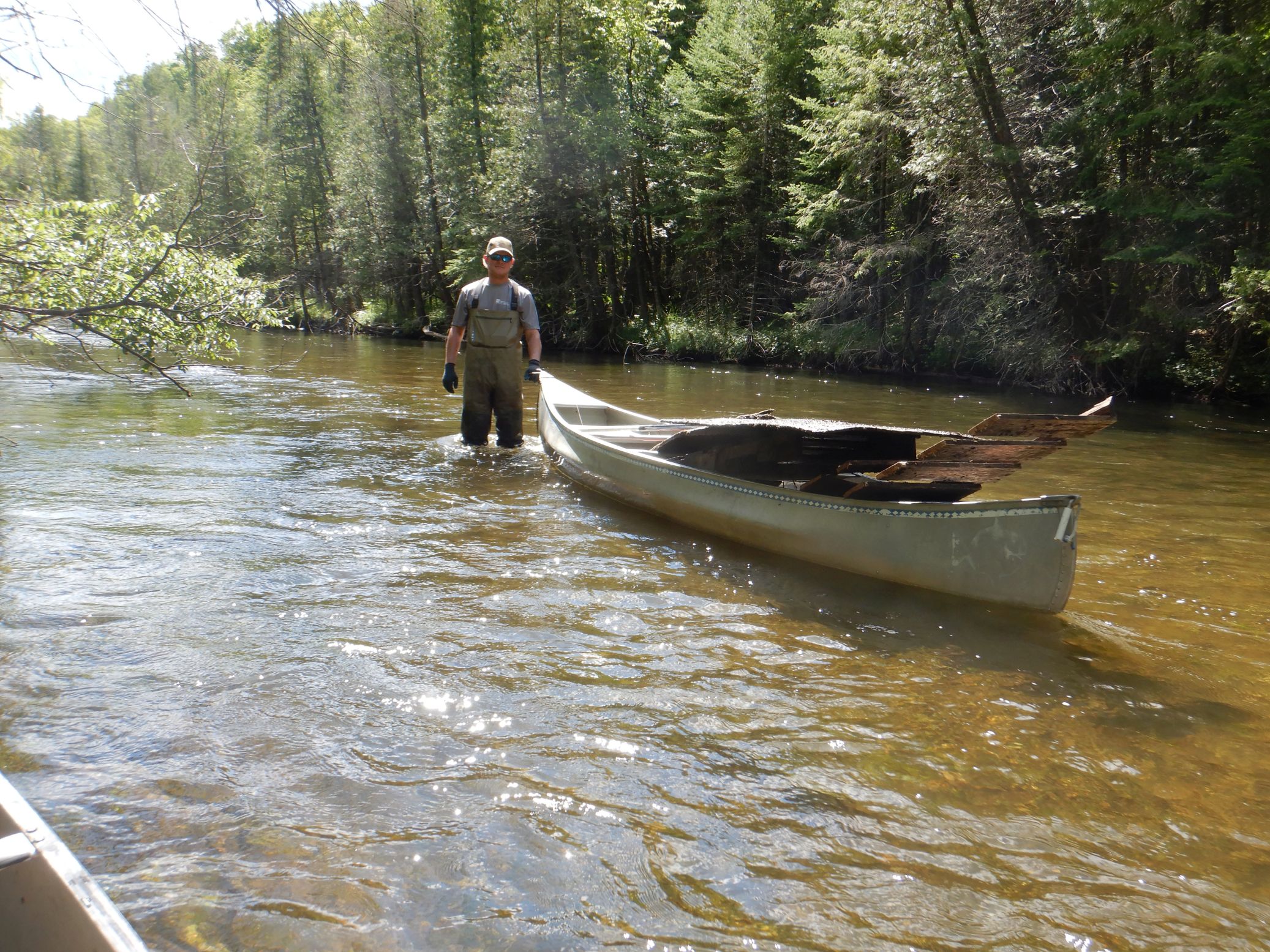 We easily removed 1000 pounds of lumber from the river today.

We want to thank Jeff Lane for his help with pick up and disposal of lumber from the first section.

We want to thank David McCool for letting us use his house as a stopping point which saved us many miles of paddling.

All the photos can be seen here:

Norman R. Fred
Chairman - Boardman River Clean Sweep
10422 Peninsula Dr. - Traverse City, MI 49686
231-392-2023

nrfred@yahoo.com
Return To The Main Page

This page Copyright © 2022 - Norman R. Fred & BRCleanSweep.org