This one I did alone with some help from people who I met on the river.

On Monday July 25, I went to the Shumsky Landing to find a Bench that Jocelyn Trepte found during the BRCS
and she had photographed with her phone earlier this summer. I had the GPS coordinates from her photos.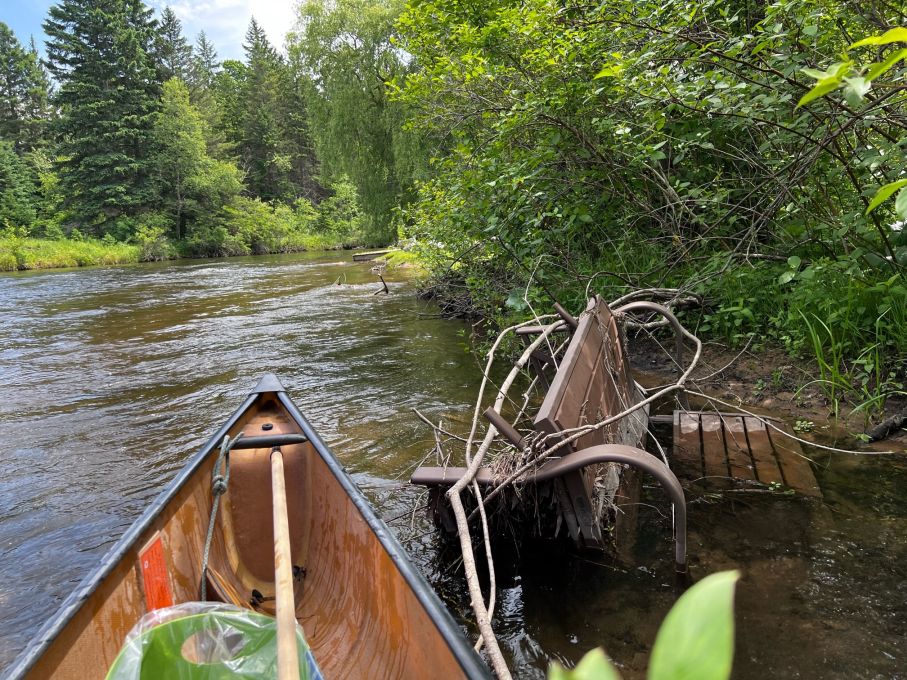 David Fred programmed my BRCS GPS for me and her phone's GPS location was DEAD ON!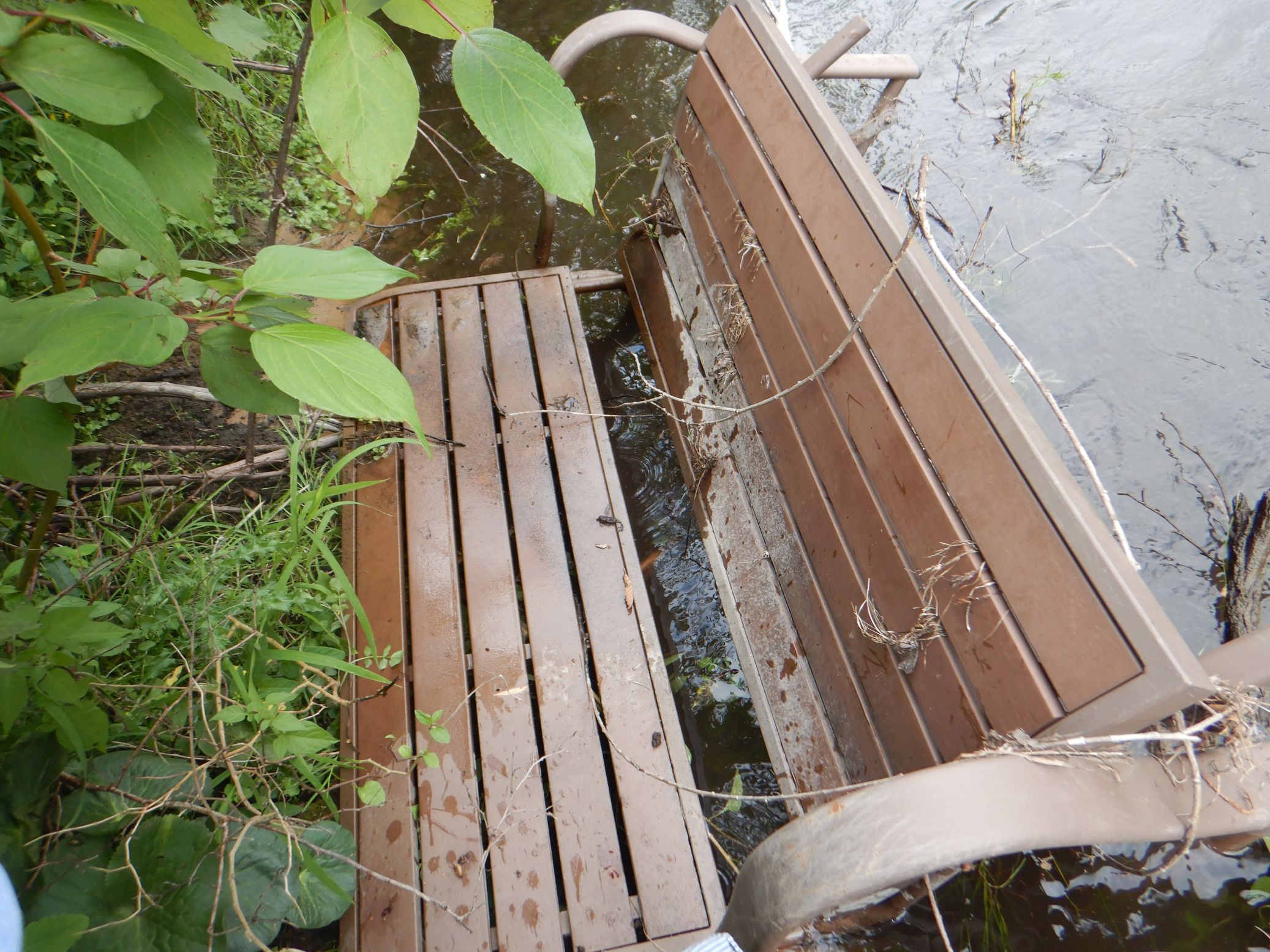 I found the Bench and recovered it with the help of some nice people who were renting the property where it had ended up
which was just upstream of the GPS location. They helped me pull it out of the weeds and bring it to the shore.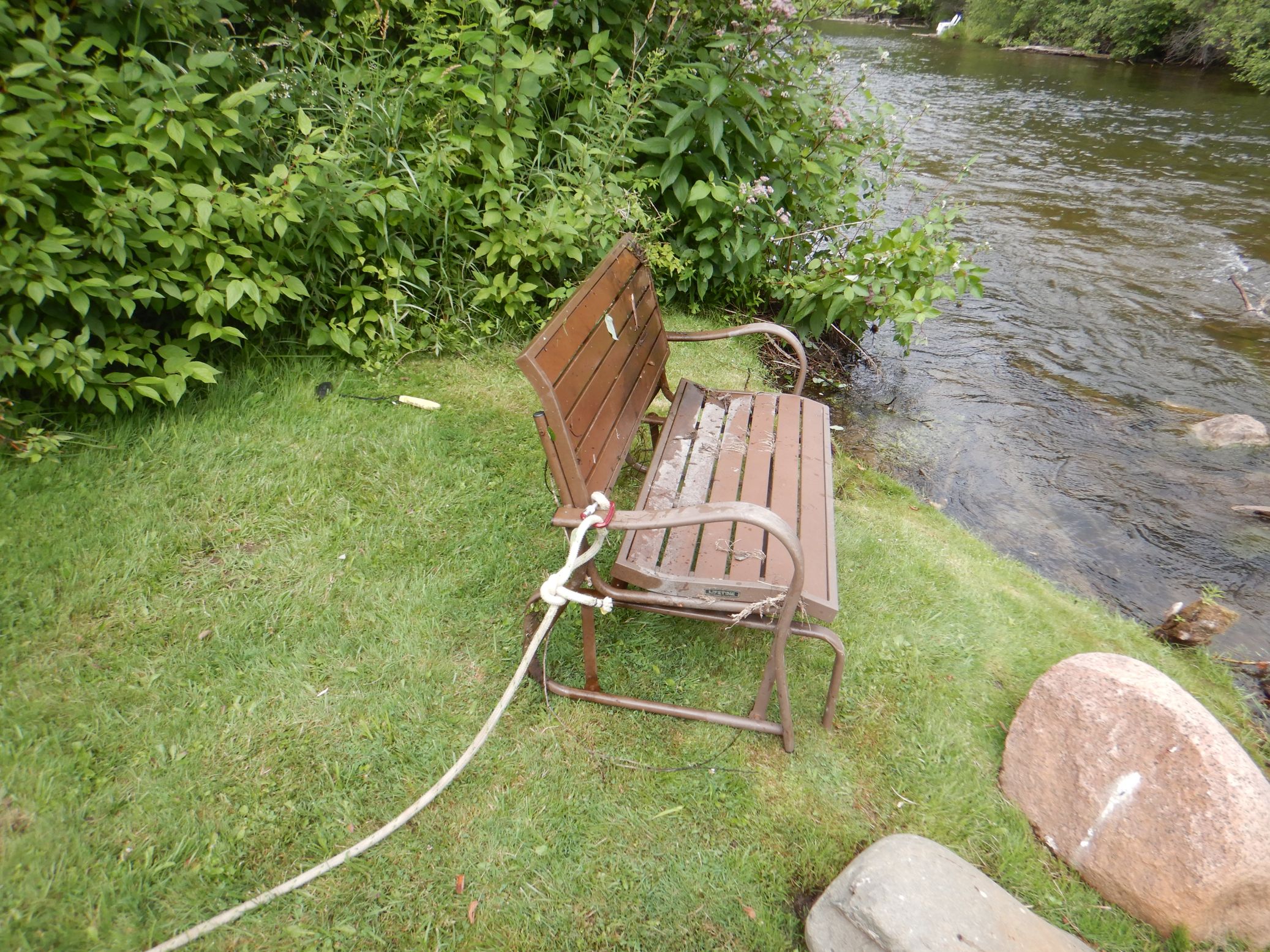 A passing jogger asked to take it to his house and I was happy to comply.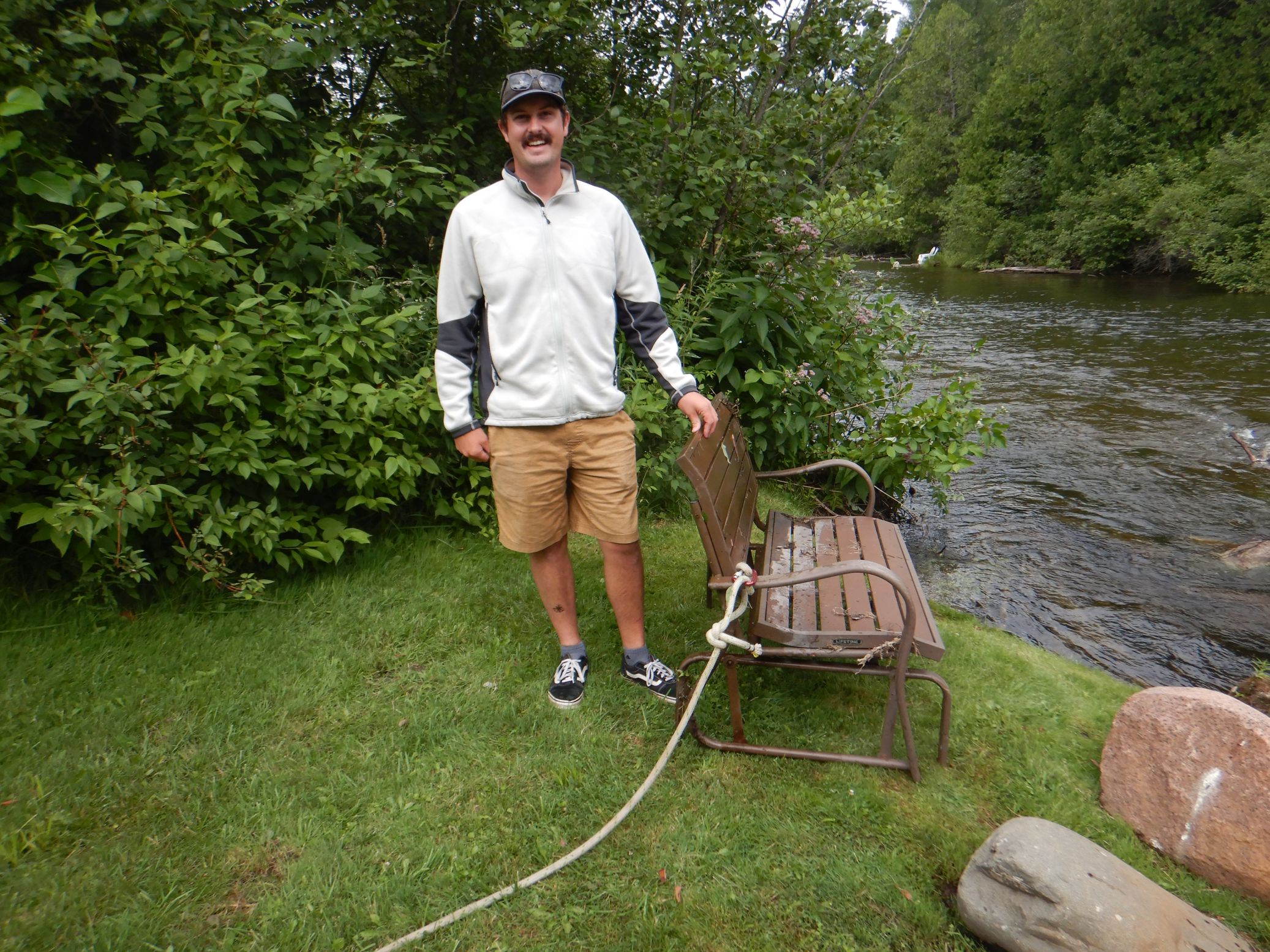 I lost my walking stick into the river while I was working but luckily I recovered it at the house next door.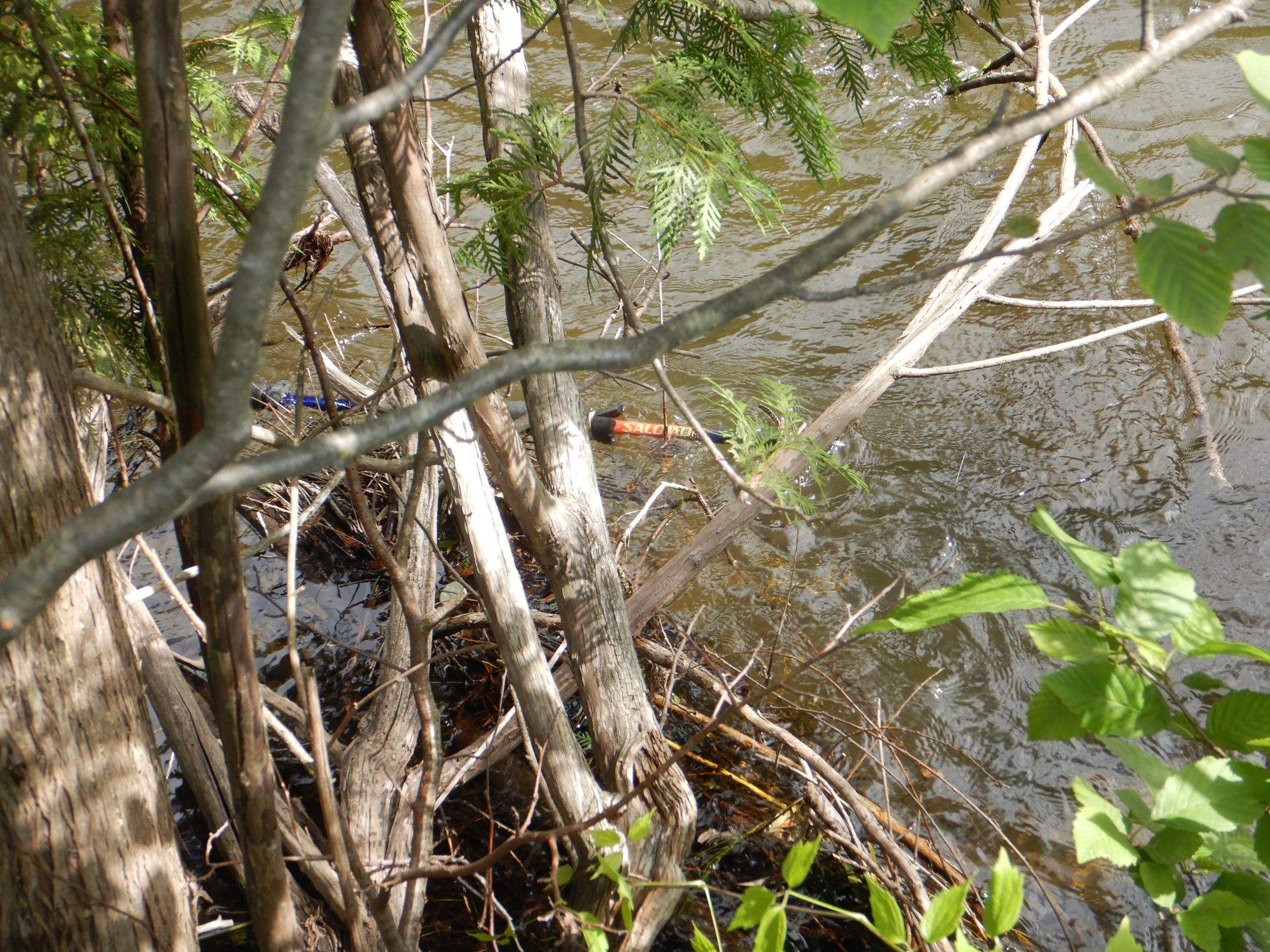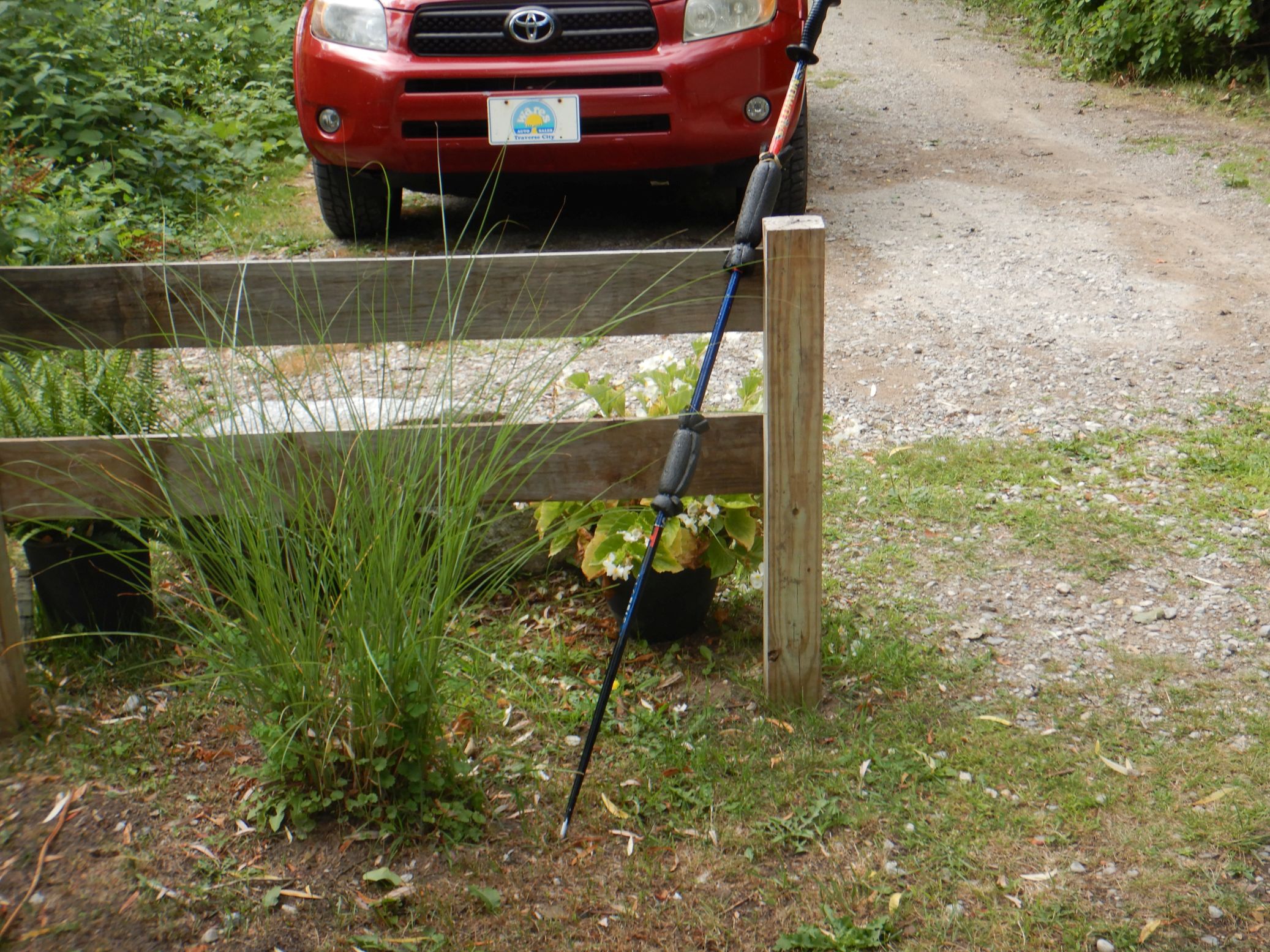 We'll do the rest of this project tomorrow farther downstream.

Norman R. Fred
Chairman - Boardman River Clean Sweep
10422 Peninsula Dr. - Traverse City, MI 49686
231-392-2023

nrfred@yahoo.com
Return To The Main Page

This page Copyright © 2022 - Norman R. Fred & BRCleanSweep.org