A Tribute To A Loyal Volunteer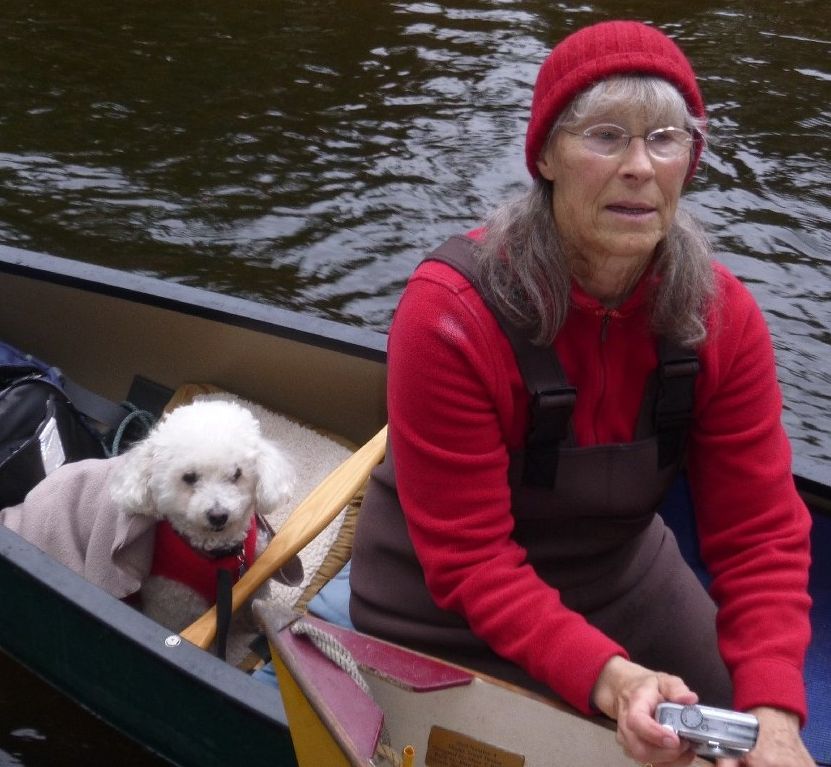 Max was with his best friend, Jocelyn, when he passed away this week at the age of 18.
That is 126 in human years. A long life well spent filling the hearts of his friends with gladness.

"As a well-spent day brings happy sleep, so a life well spent brings happy death." N.D. Wilson

Max was a loyal BRCS volunteer who came to many cleanups on many
rivers in this area. Not a driver himself, he always carpooled with his
best friend, Jocelyn, who helped him and made sure he was well taken care of.

Max was much loved by everyone, not something that can be said for most of us.

He never complained about long shuttles, cold or rainy weather, long, endless
paddle trips, cold food, or anything I can remember. He would wander off
sometimes but always came back to make sure we were ok and not in any danger.

Max never raised his voice or argued about who would paddle in the front seat of the canoe.
He was always on time and was happy to ride in the back seat. You will never find a more
agreeable paddle partner than Max.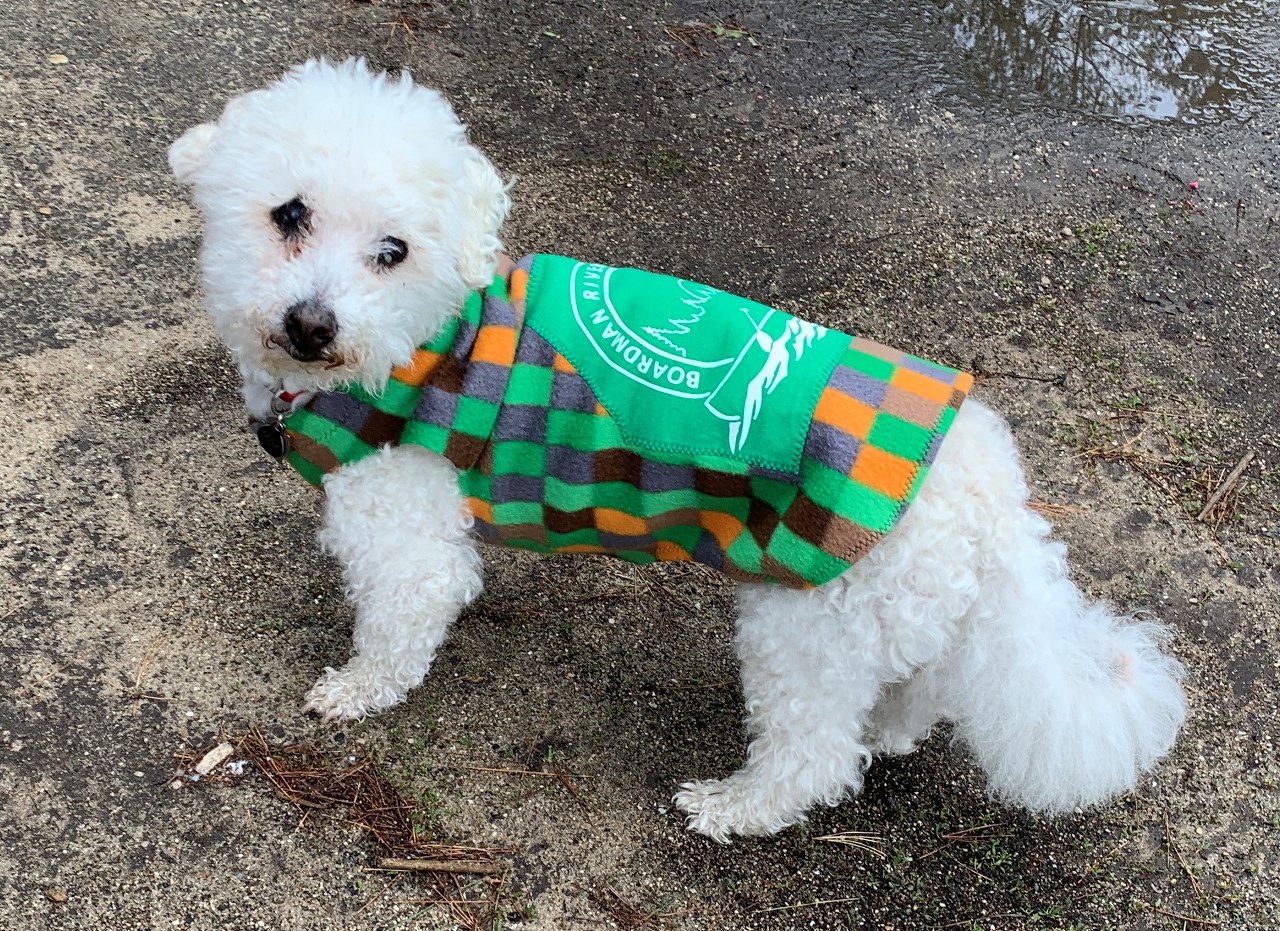 Max even got his very own Boardman River Clean Sweep T-shirt which was much
deserved and which he wore proudly.

All of us will miss you, Max.

Rest In Peace - Good And Faithful Servant.