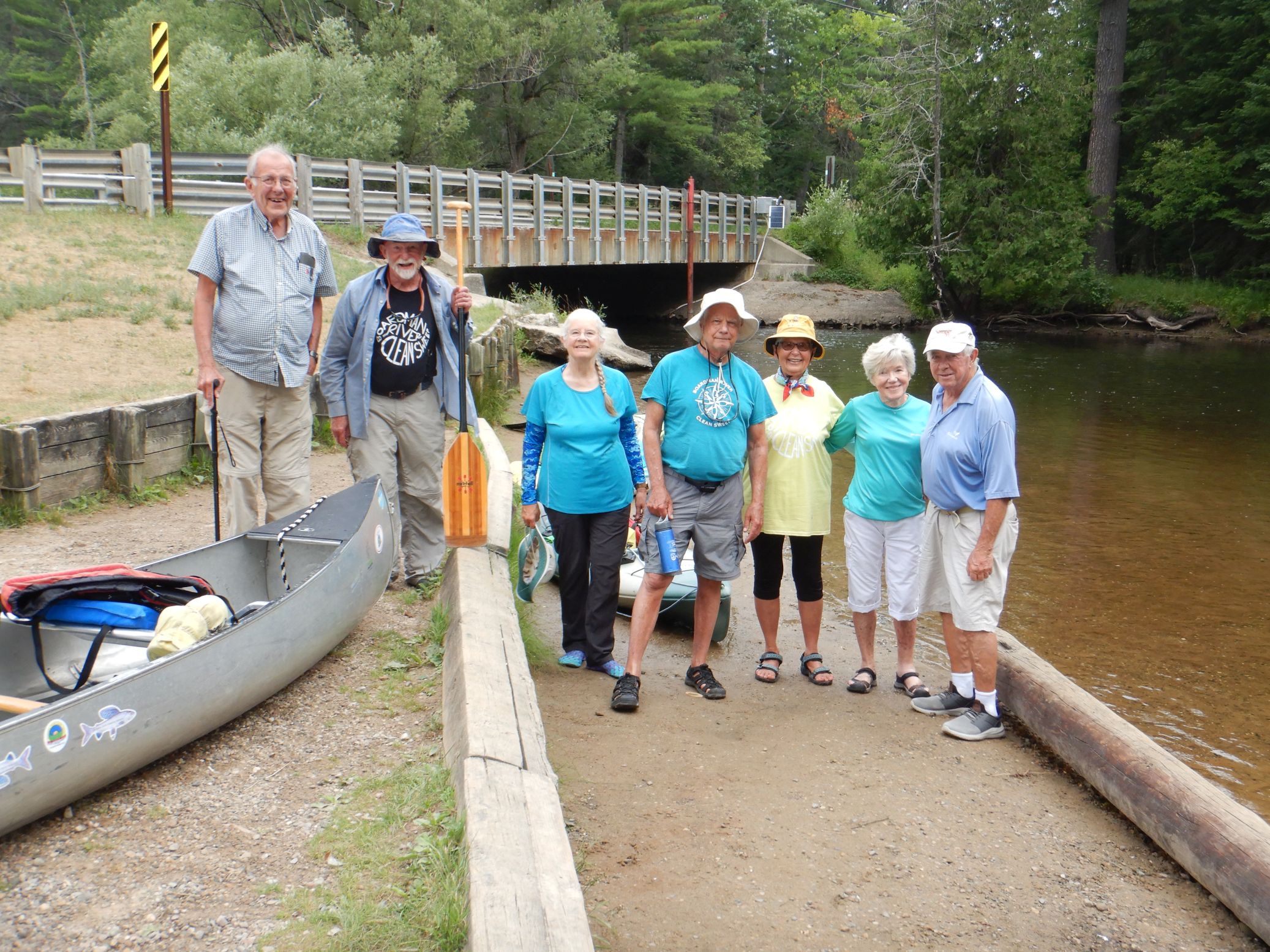 We planned to do the whole trip on Wednesday but the weather was unsettled and the winds were strong.

The river was free of other paddlers and there were no fishermen and we had it all to ourselves.

We knew that the wind would be from behind us at 20 - 30mph in the morning with sunny skies but at 1:00pm,
it would shift to the west and the rains would come.

So I decided to cut the trip short and take out at the Castle. And I was exactly right to do so.
Thanks to the Director of the Grayling DNR office, I had the key to the Castle gate and taking
out there would be eezy peezy. Thank YOU - Tom Barnes!

I called everyone and several people canceled, not wanting to drive 5 hours to only get to paddle 2 hours.

We had 5 paddlers and 2 shuttle drivers show up. The perfect number!

The river was very low and the air was cool with a following wind that made it very easy to effortlessly
go downstream in our boats. There was one new downed tree that was tricky but otherwise uneventful.

We found and removed about three full bags of trash that was mostly older stuff which is a good sign.

I photographed several large construction debris objects so we could mark them with our GPS camera
for a later removal project.

After less than one hour after leaving the Castle, the wind shifted and the rains came as expected.

It's always good to be right.

We couldn't resist having a beer that we found.

The high point of the day was when I caught Jacqui with her pants down.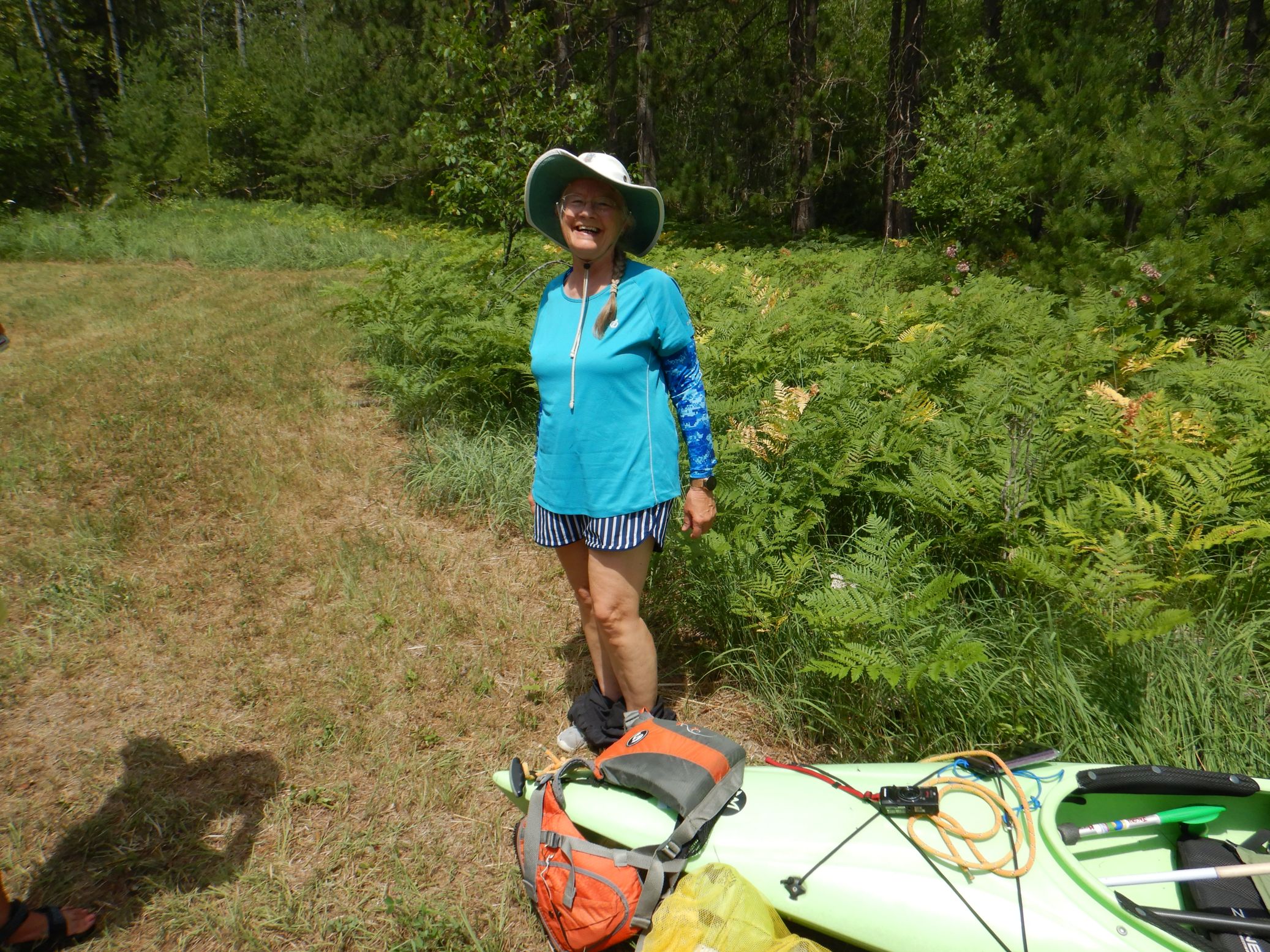 Jacqui shows us the haul of trash all of us collected

All the photos can be seen here:
Norman R. Fred
Chairman - Boardman River Clean Sweep
10422 Peninsula Dr. - Traverse City, MI 49686
231-392-2023

nrfred@yahoo.com
Return To The Main Page

This page Copyright © 2022 - Norman R. Fred & BRCleanSweep.org