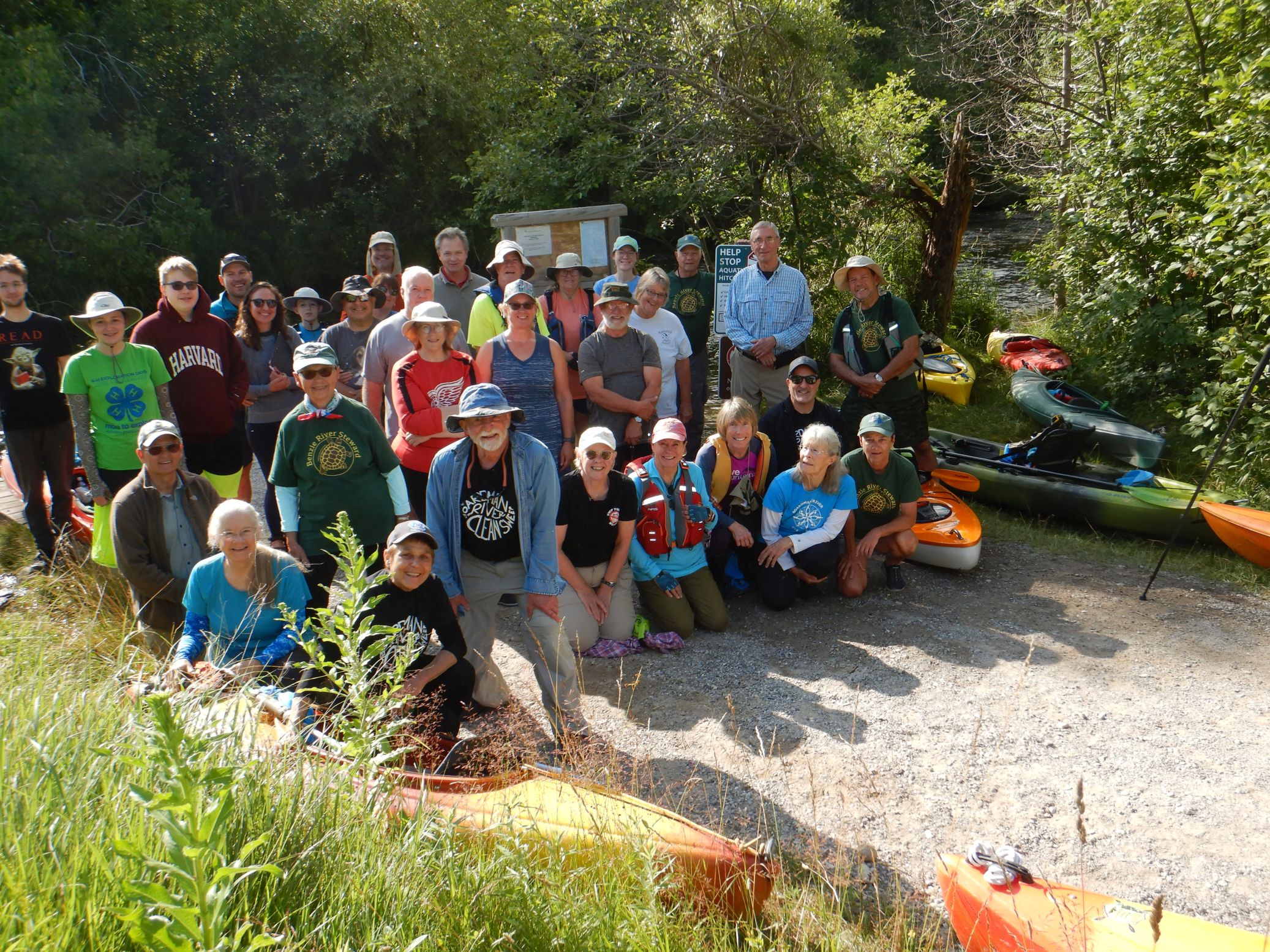 Today, John Ranson of the Benzie Conservation District assembled the largest group ever of volunteers to do the
cleanup on the Upper Platte River.

Members of the TAPC, BRCS, BCD, Geocashing Club, US Coast Guard and others showed up and did
a fantastic job of cleaning the river from Veteran's Park on US-31 to Deadstream Rd Landing.

We paddled in two separate groups on two separate sections of the river which worked really well.

After the project was done, Tad, the CEO of the BCD, cooked up a great lunch at the Honor Park for us.

Thanks to everyone for their help today.

This event was dedicated to our longtime river cleanup volunteer and friend
Max Bromley
Who passed away July 5, 2022

Norman R. Fred
Chairman - Boardman River Clean Sweep
10422 Peninsula Dr. - Traverse City, MI 49686
231-392-2023

nrfred@yahoo.com
Return To The Main Page

This page Copyright © 2022 - Norman R. Fred & BRCleanSweep.org