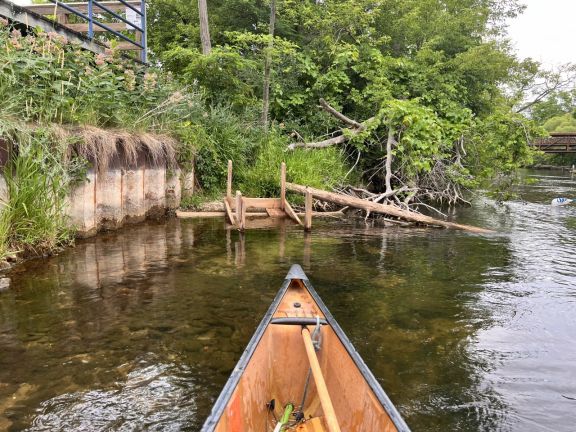 Here is the report from last Friday:

July 8 - NCF Cleanup Report

Last Friday, the gals found a table at the weir that was too heavy to move. They marked it
with their GPS and reported it to me with photos.

Karl, Frank and I headed out on Monday morning to take those pieces of constrcution debris
out of the river.
It had definitely been dumped there. There is no way it could have floated through the weir
without getting snagged in that metal framework.

Karl used our short bull rope and a carabiner to hook up to it and we pulled it up to the railing.

Karl lifted it around the corner of the observation platform and Frank and I pulled it on to the grass.

We dismantled it with sledge hammers and a big crowbar and put it in my car.

We also got out a large piece of plywood that was under the table.

It fit nicely in the Bethlehem Lutheran Church dumpster.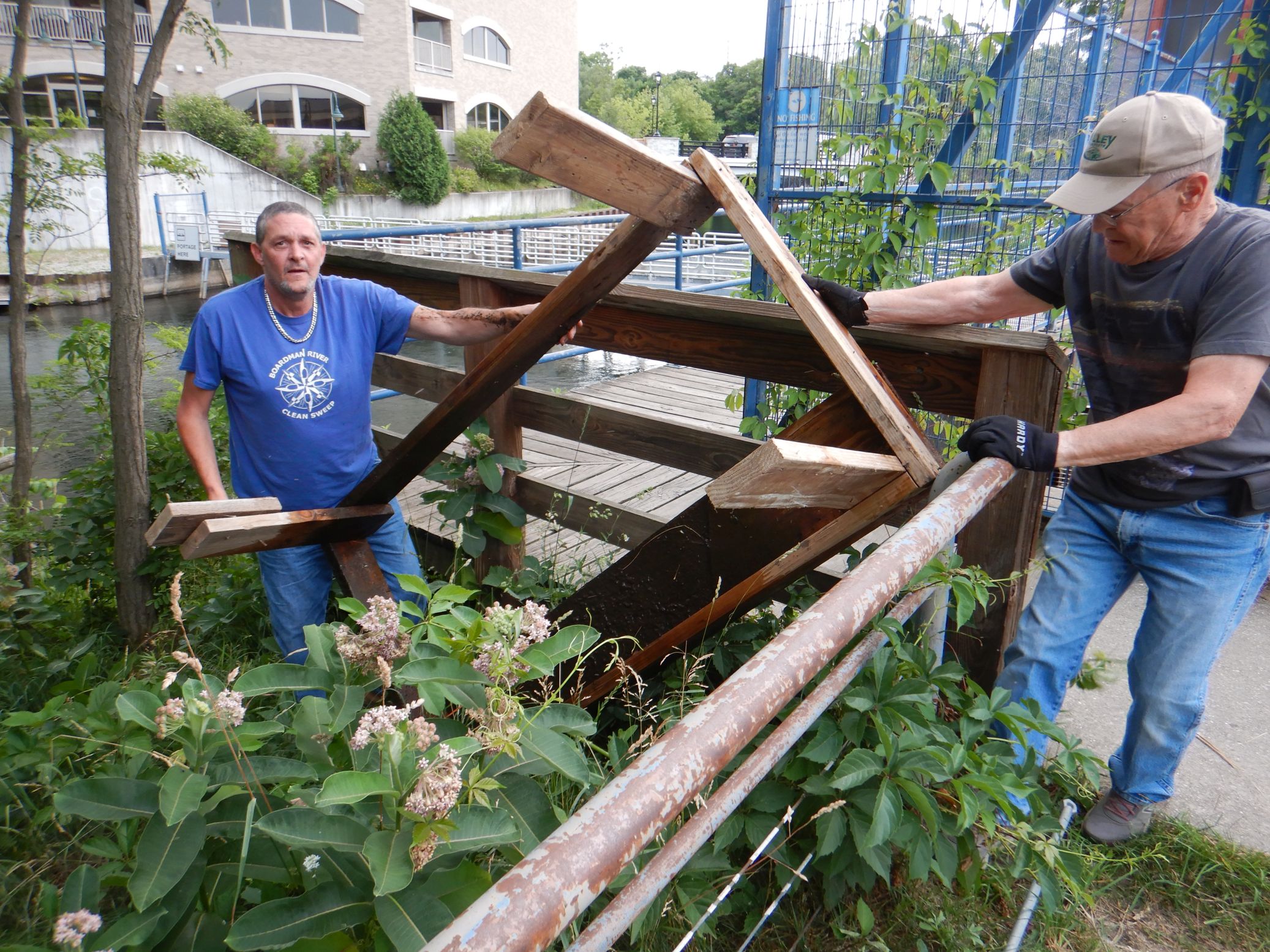 All our Photos from this project are here

We also thank the National Cherry Festival and the State of Michigan for the
grants that help us do these projects.