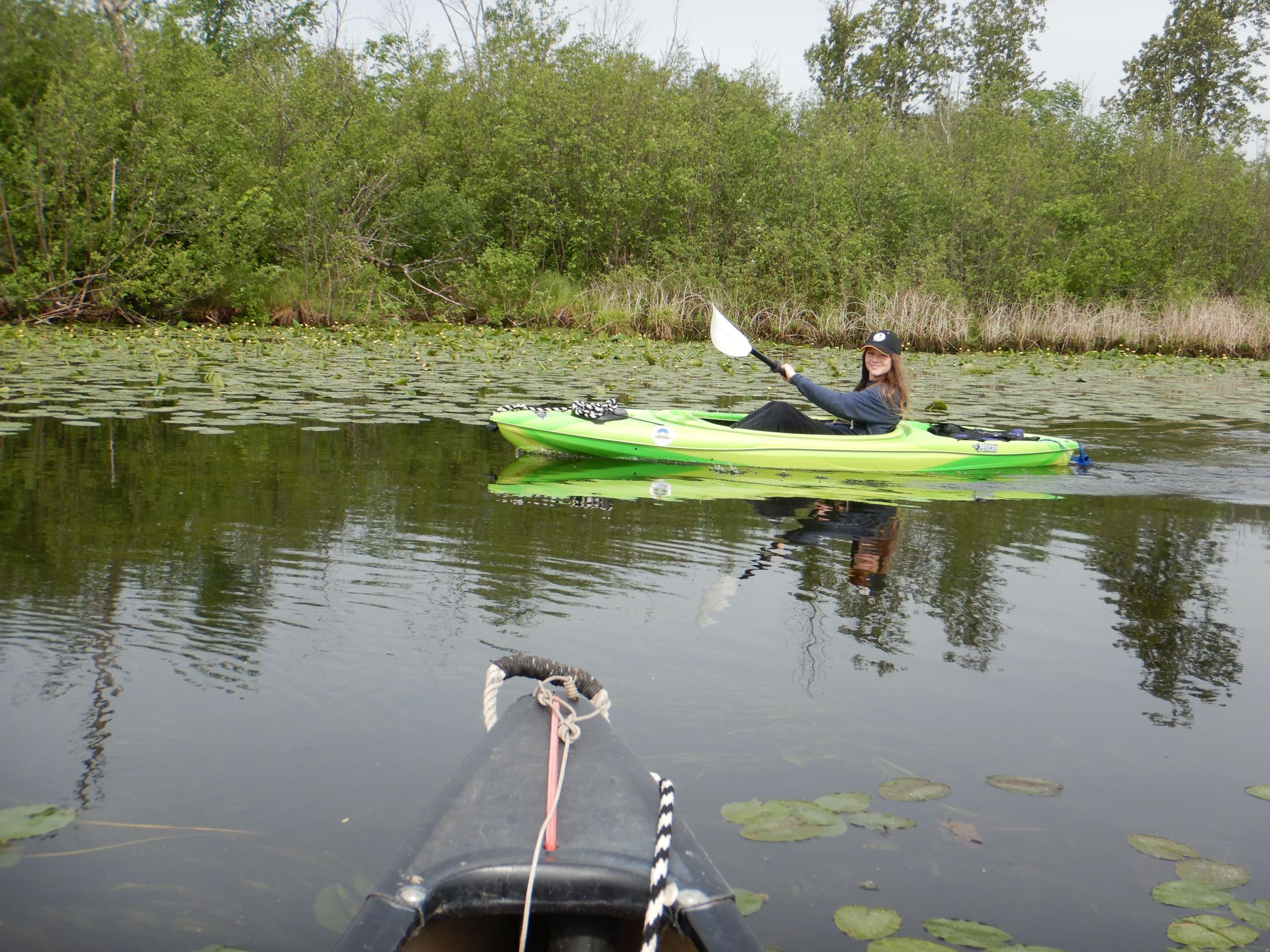 Ev Martel, my grand daughter, won the TAPC Youth Stewardship Award Kayak and Paddle that was
provided by the Traverse Area Paddle Club at a previous BRCS cleanup event and she wanted to use
it on its Maiden Voyage for a cleanup.

We originally wanted to clean the Crystal River but it didn't work out because we couldn't get a shuttle,
so we decided on Victoria Creek in Cedar, MI.

It was a nice day and the light wind was in our face for a few miles but when we got to the lake and
turned around the wind was following, so that was nice.

We found one piece of trash at the landing and one PowerBar wrapper in the river.
That's as close to a perfect cleanup as we have had this year.

All my Victoria Creek Photos are here