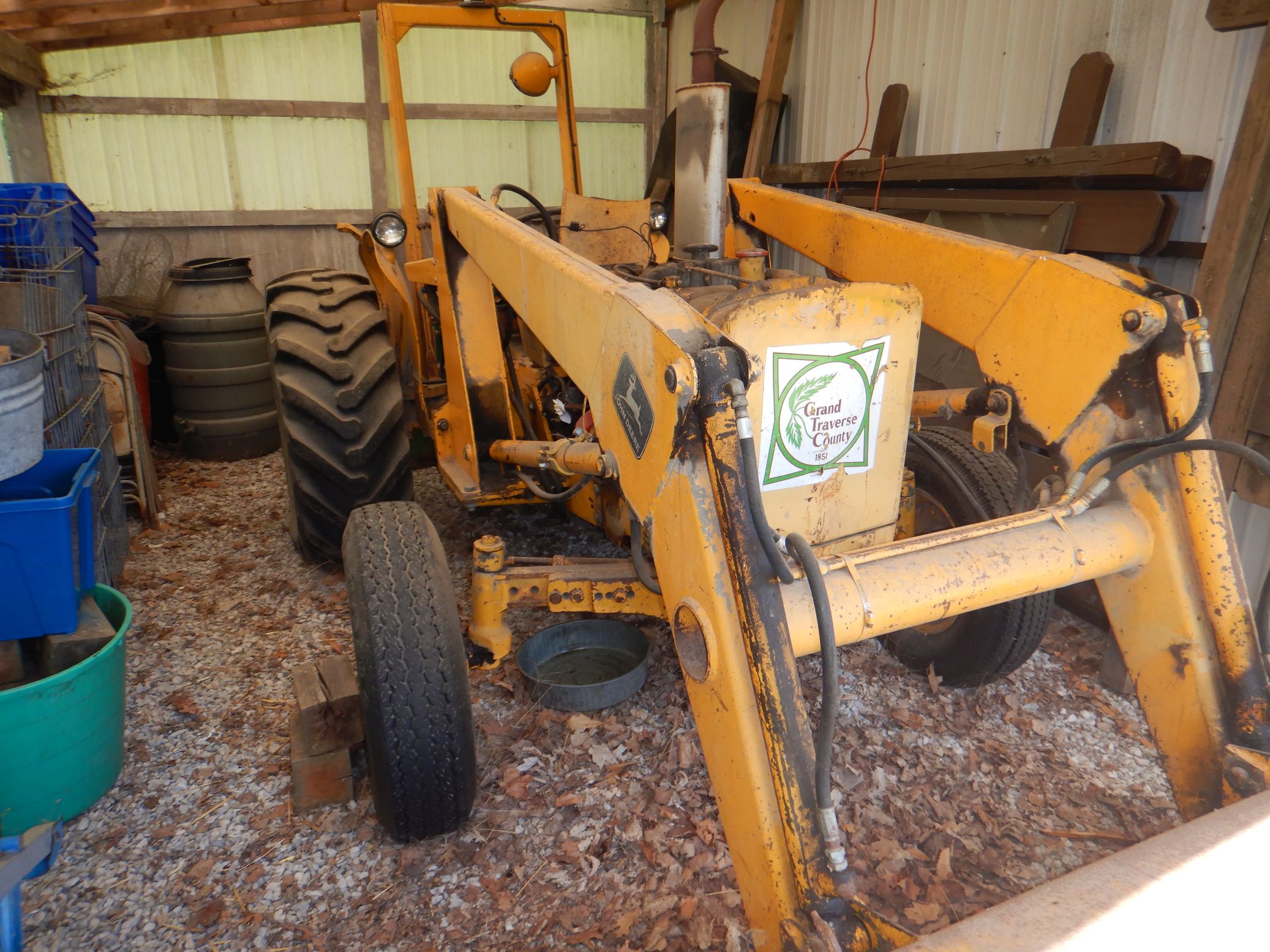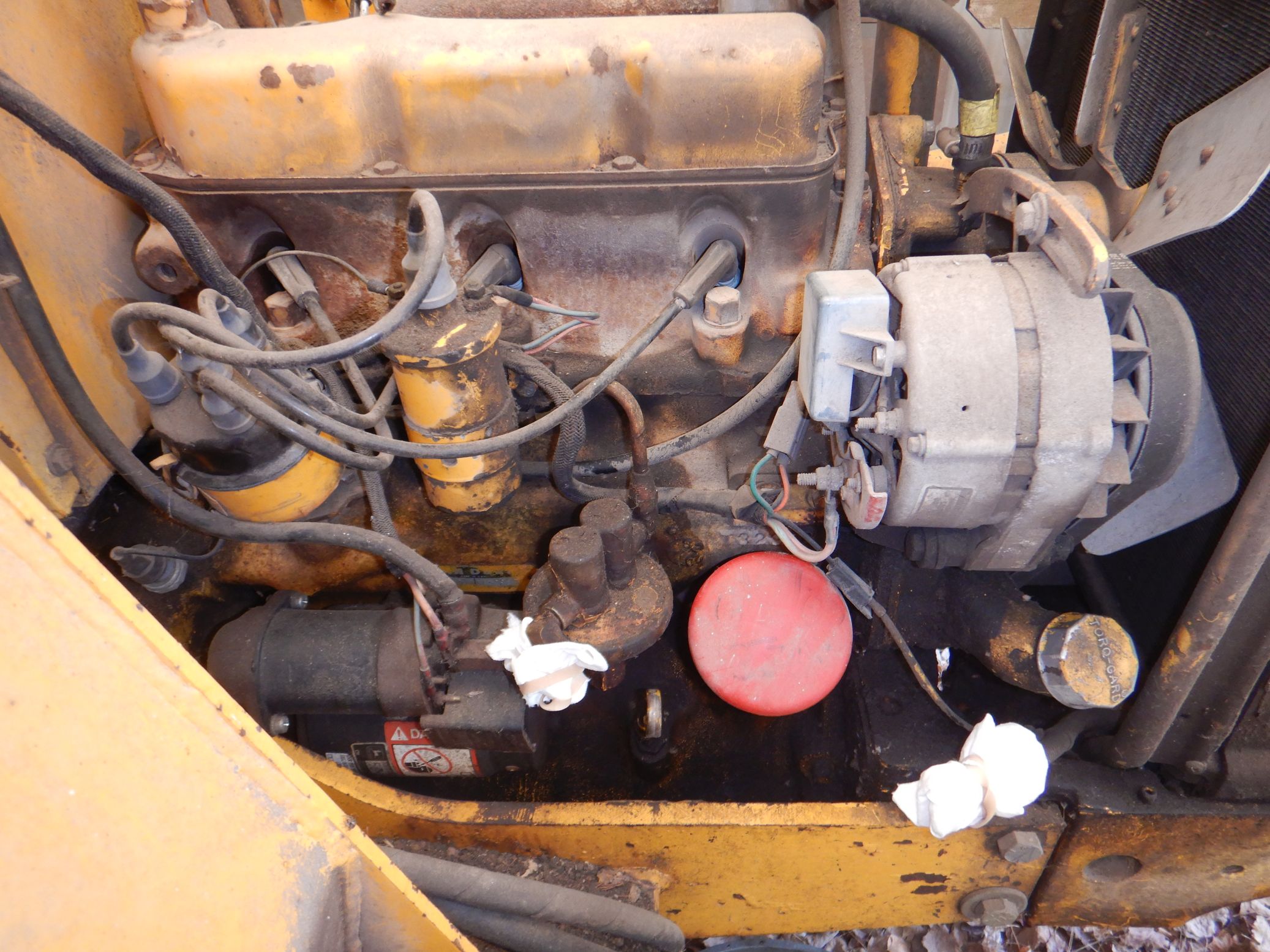 The guys at the GTCD asked me to take a look at their 1972 JD 301A Tractor / Loader that has been sitting since 2014.

I told them I would try to get it going and I did. It took all summer and I learned a lot about tractors and we even
got a few donations to help pay for it.

The river provides.

Here are the things I did to get it working again:

1. Replaced all the fuel lines and filters
2. Changed the oil and filter
3. Reset all the ignition parts and timing
4. New Battery - Sam's Club $109.00
5. Replaced the Alternator
6. Cleaned the engine of dirt and grime
7. Reattached some hydraulic lines
8. Power washed the entire machine
9. Made a seat cover for the seat which was really unpleasant to sit on.
10. Installed the Seat Cover
11. Cleaned the carb and reset the connections
12. Cleaned the air filter
13. Inflated all the tires.
14. Tested the rear wheels for excess corrosion.
15. Listed all the specs for this machine
16 Checked the hydraulic fluid levels
17. Filled Radiator with antifreeze.
18. Removed and replaced the Tachometer
19. Removed and replaced the Temperture Gauge
20. Added 2 gallons of Hydrulic / Transmission oil

Total Cost so far = $400.00 (approx) -BRCS - $300.00 *** GTCD - $100.00

21. Removed the two bucket hydraulic cylinders
22. Took Bucket Hydraulic cylinders to repair shop.
23. Installed 2 hydraulic bucket cylinders
24. Installed 4 new hydraulic bucket hoses
25. Removed the two Lift hydraulic cylinders
26. Took Hydraulic cylinders to repair shop.
27. Installed 2 hydraulic cylinders
28. Installed 4 new hydraulic hoses
29. Bought 5 gallons of Hydraulic oil
30. Added Hydraulic oil
31. Repaired and replaced cracked and leaking gas line fitting
32. Lubricated (Greased) Hydraulic Clyinder Retaining Rods
33. Added 10 - 1/4" X 2" Clevis pins & Cotter pins to all points where original JD pins had been.

Total Cost so far = $2287.50 (approx) -BRCS - $500.00 *** GTCD - $1787.50

All the photos can be seen here:

ALL John Deere Tractor Project Photos

Here's a video of it going out on its first job

THANK YOU!!! Frank Wall, Scott Talcott and Paul Ton from Bethlehem Lutheran Church and the
TAPC for giving me so much help. I would not have been able to do this restoration without them.

************************************************