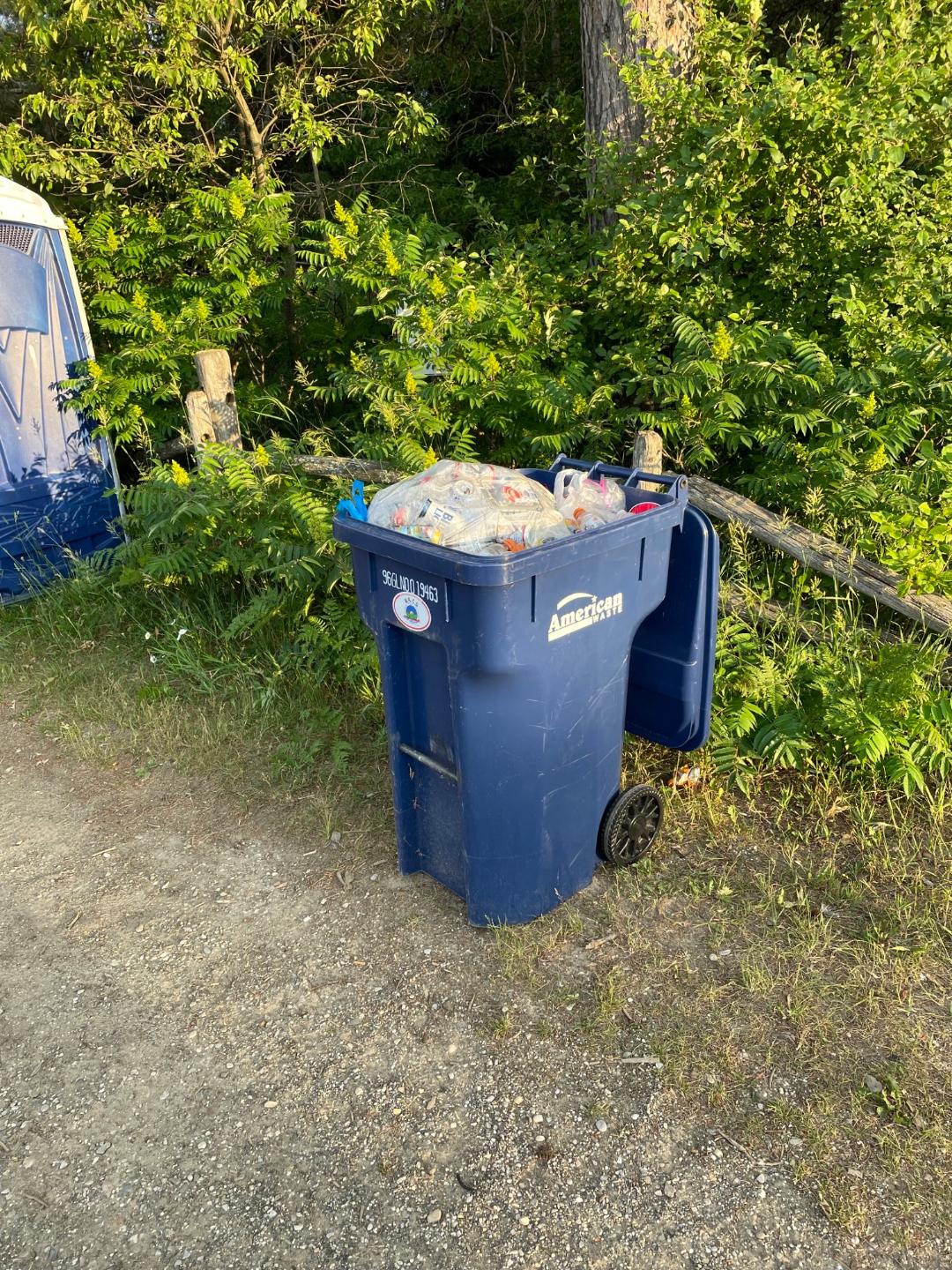 Tote Located at M-72 Landing Across From Shel-Haven Canoe Livery

After some confusion about who owns and manages the 6 locations on the Uppr Manistee River
that we wanted to place totes, we were able to get permissions from the DNR, Crawford and Kalkaska
Road Commission and the Shel-Haven Canoe Livery on M-72 to place the totes.

Jim Anderson of the Upper Manistee River Association and Ada Takcas of the NDR were very helpful in
pointing us in the right direction in our quest for permissions.

Then we had to verify that GLF actually had service routes in the areas where the landings were located.
Pat Cline of GFL helped us do that. Thanks Pat! Karl Hillmann helped me hand deliver two of the totes
so we made sure they got the right locations. Thank you, Karl!

5 of the 6 locations were serviced by GLF but some were too remote to be serviced without extra fees.

We settled on placing three totes at busy landings as a way to try this concept and to assess the results
before spending more money that we needed to.

1. C R-612 Bridge

2. M-72 - Across Form Shel-Haven Canoe Livery

3. Hole in the Wall Landing at the end of Riverview Rd.

The results have not been surprising. The totes have worked, just as they have on other rivers, to keep
the landings and the river cleaner as we ecpected they would.

We will continue to monitor this project and report the results to the stakeholders.

The BRCS wishes to thank the Carl Lemcool Memorial Foundation for the grant that made this possible.

We also thank the owners of these landings for the permissions we needed.

Thank you Ada Takcas, Jim Anderson, Pat Cline and Karl Hillmann for their help.