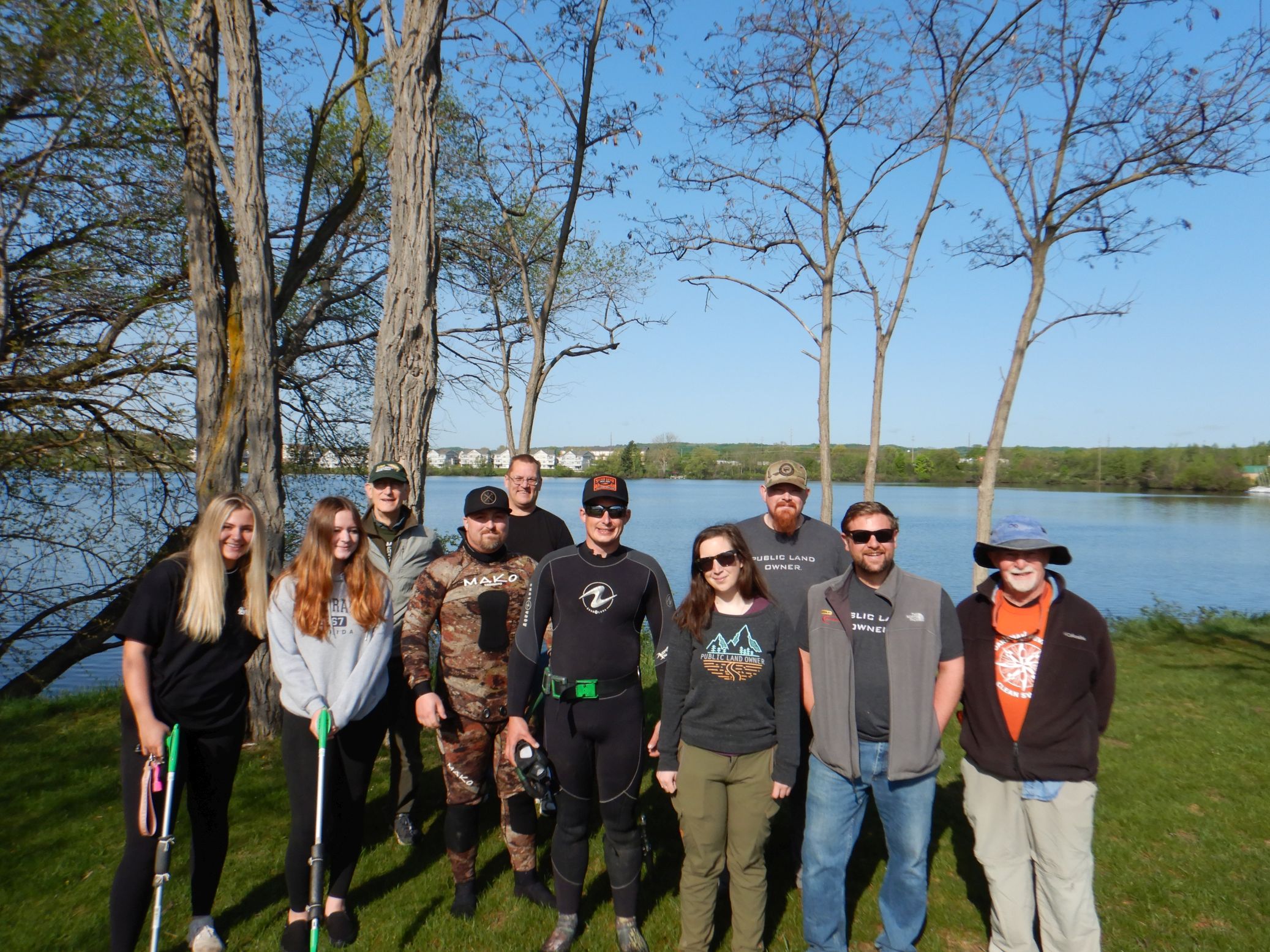 Last year this event had a fantastic kickoff event with 47 participants but this year there were 11.
Mitchell Treadwell was not at Hull Park for the photo-op but was at Medalie Park waiting for us.

But those 11 volunteers did a fantastic job of getting the lake and river into a much cleaner condition.

There was a very large truck tire that was found last year and marked with GPS that we were able
to relocate and, with the help of KRAKEN SPEARFISHING divers, were able to remove with great
difficulty. There would have been no way we could have done this alone since the tire was filled with
mud and water, had a steel rim attached and weighed over 250 pounds. Pete and Nate did Great!

All the photos can be seen here:

ALL Boardman Lake Cleanup Photos