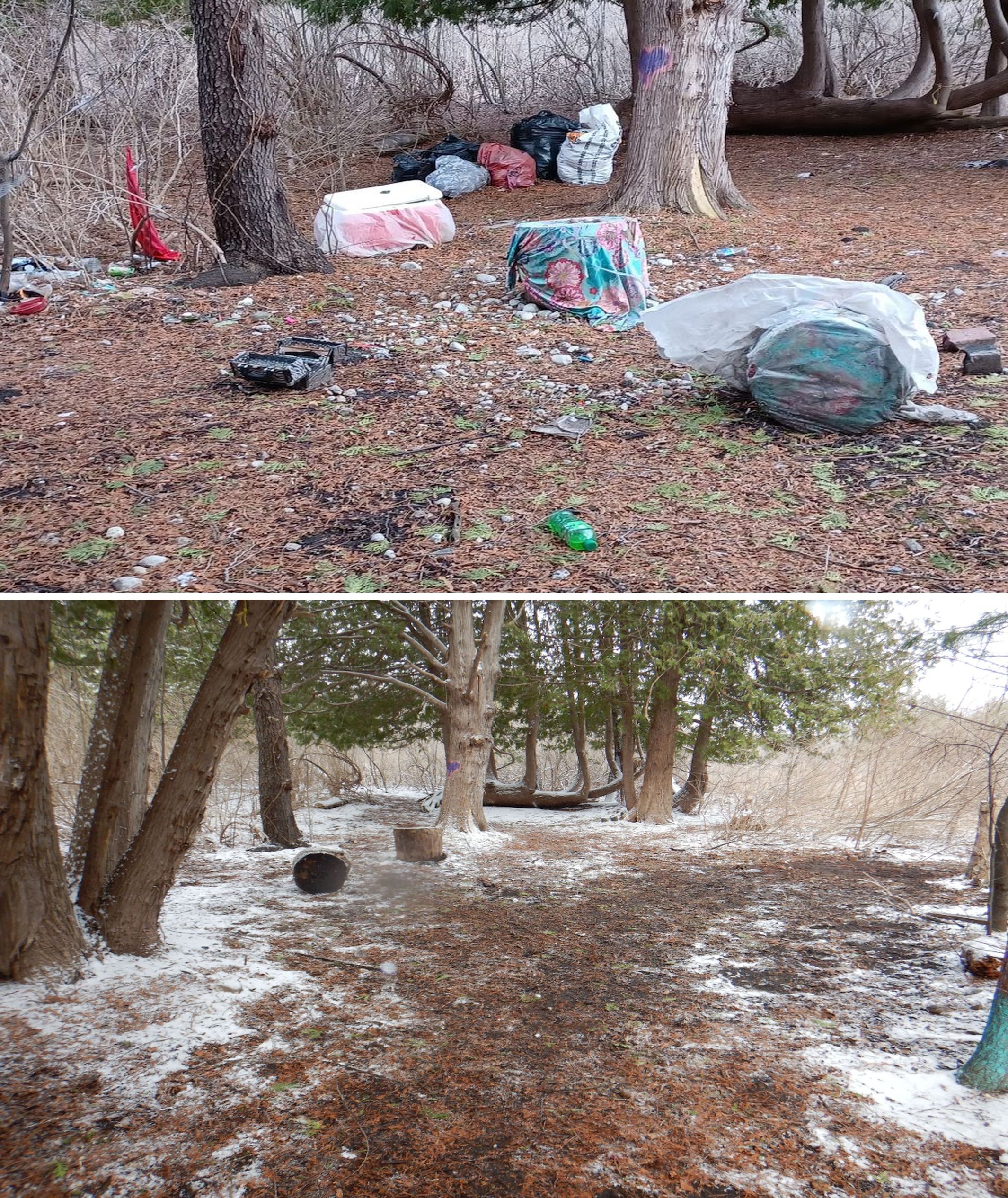 Before & After At One Site

*****************************************

A rare mix of volunteers and equipment converged at the Goodwill Inn to do a difficult project
on the Satuday between Good Friday and Easter. They were volunteers from the BRCS, Garfield
Township. DNR, Traverse City, Bethelhem Lutheran Church, TART, Grand Traverse Conservation District
but none from the Goodwill Inn.

Our plan of attack was like that of last year but we were not as spread out this year and we worked in
a large group to complete tasks faster and we didn't use canoes to carry the trash across the river
because it was too cold and miserable to ask anyone to do that. We used an ATV 4-wheeler with a small
garden trailer to bring the trash up the hills.

It went surprising well due to the the use of some specialized tools that we invented to carry mattresses,
the dedication and hard work of the volunteerrs to pull the sometimes frozen blankets and tarps out of
the swamps and the skill of the ATV driver to negotiate the steep, muddy and snow covered trails.

The City of Traverse City provided to us the all important garbage truck we needed to compact the
trash and haul it away safely.

The cold was not too much of a handicap since it kept us cool and confortable while we worked but the snow
was a total pain in the A$$ and made our job a bit harder but we got it done and then some.

All the photos can be seen here:

Look here to see a video of Tom Christensen having a ball dragging the garbage up the hill:

Camping will no longer be allowed in the Garfield Township properties behind the Goodwill Inn.