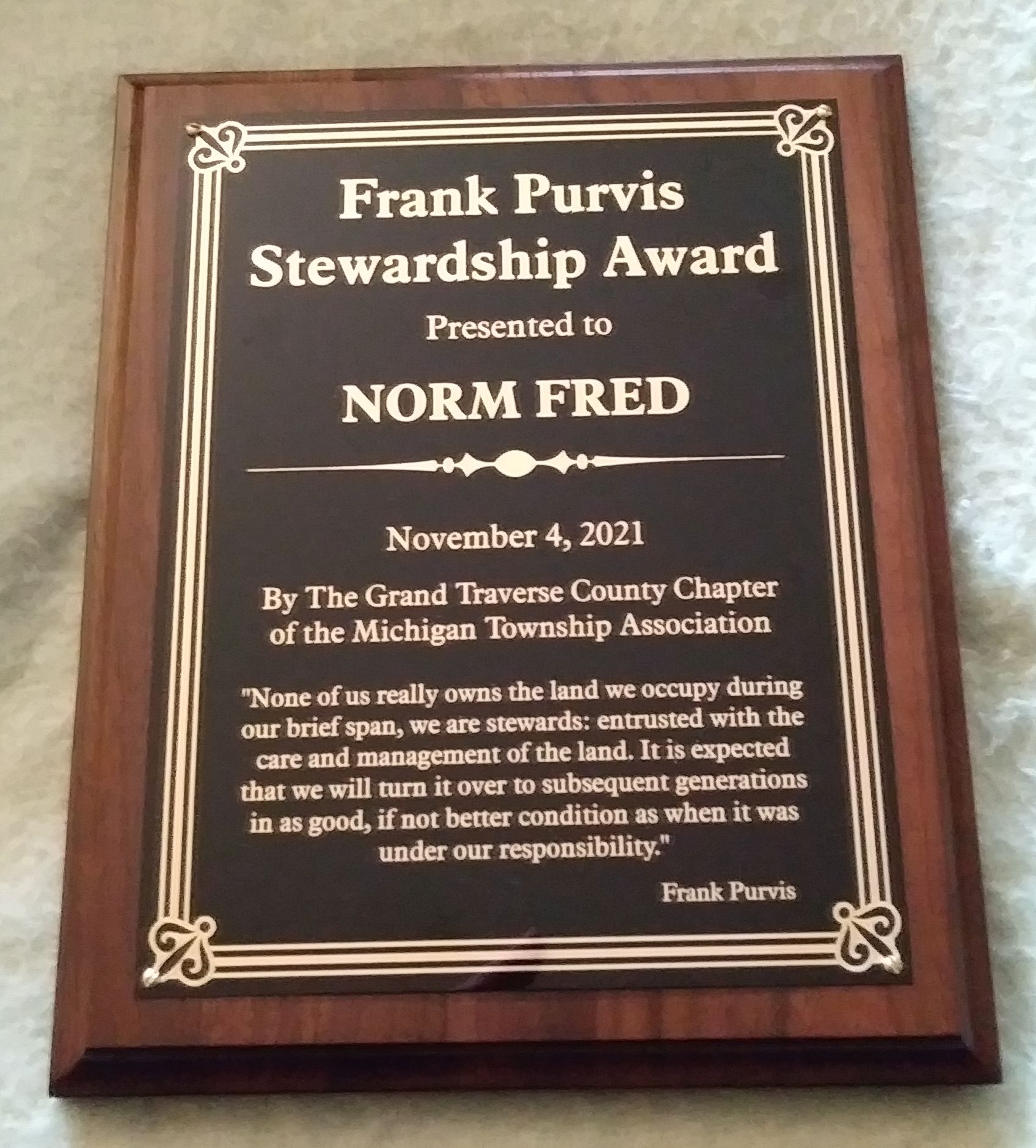 AGAIN!

I was nominated for an award that would have been better given to the volunteers of the BRCS.
It is the Frank Purvis Award for Stewardship given by the Grand Traverse Chapter of the Michigan
Townships Association. Some of the past winners are Steve Largent and Sarna Salzman -- both heros of mine.
So this is a big deal for me. It means that the local governments are finally seeing that we are making
a big difference and that we are not just a group of kayakers who pick up trash from the river.

We are making a difference in the way people use the natural resources of our area and in a good way.

I have received several awards, all of which really belong to the many volunteers that do the hard
work that make me look so good. There were some volunteers there in the audience. I had them
raise their hands and they were really proud to be able to be associated with the award.

So, in my acceptance speech, I accepted the Award on behalf of all of you.

I got a Standing "O" for that and YOU deserved it!

Submitted by: